Loyalty Software
Professionals in the service of professionals
i360 offers ready to use Loyalty Management Software
Explore the possibilities
Loyalty Software from i360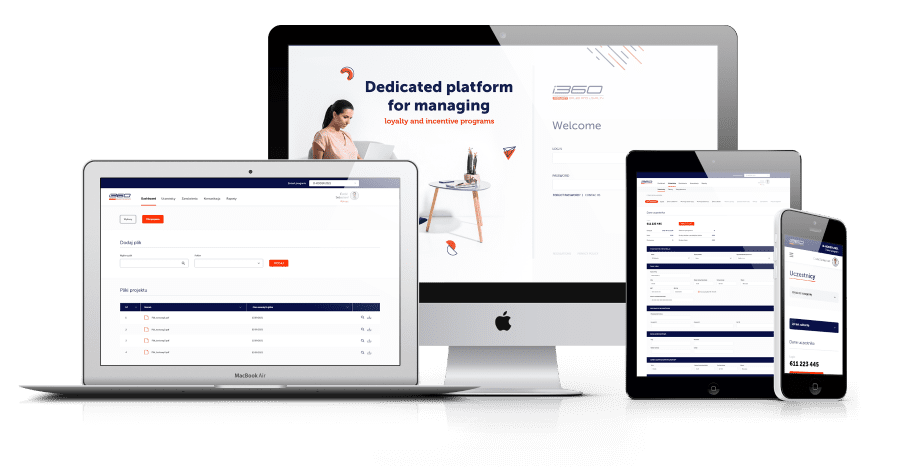 Loyalty Software
Professionals in the service of professionals
i360 offers ready to use Loyalty Management Software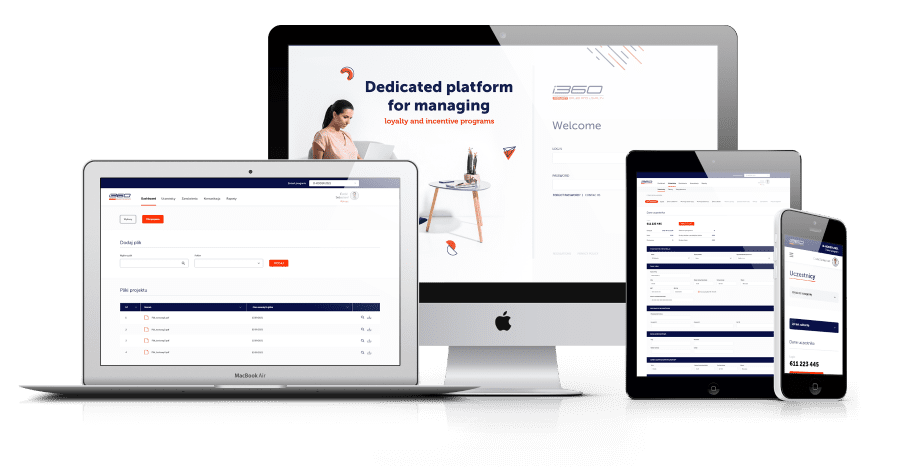 Explore the possibilities
Loyalty Software from i360
What is i360 Loyalty Software for loyalty programmes management?
i360 Loyalty Software for the management of B2C loyalty programmes and B2B incentive programmes is the most state-of-the-art software available on the market that allows the user to individually initiate and implement programmes targeted to end customers and commercial agents.
i360 Loyalty Software fully automates the management of loyalty and incentive programmes and enables the programme's operation without involving external entities (agencies) or, when such entities are involved, facilitates the exchange of information between the programme organiser and the supporting entity.
i360 Loyalty Software was designed on the basis of experience gained as a result of running tens of loyalty and incentive programmes in many market categories on the Polish market and the markets of Central and Eastern Europe.
i360 Loyalty Software enables: independent definition of programme rules, entering participants' data into the databases and defining the point values and types of awards (both cash and non-cash); it supports communication with participants via electronic media (e-mail, social media, Web, SMS, MMS, other); it enables the implementation of special campaigns (competitions, lotteries, bonus sales), the creation of rules of gaming competitions, conducting e-learning activities or integration with external e-learning platforms; enables real-time data reporting through a unique reporting panel (the dashboard).
Although i360 Loyalty Software enables the self-management of a programme targeted to end customers or commercial agents you can get support from the i360 team of experienced consultants at any time in terms of legal and tax issues, purchasing, storage and shipping of awards, analysis of competitors' actions, preparation of a strategy to run the programme, ATL/BTL communication or simply the handling of your loyalty or incentive programme.
How to input data into i360 Loyalty Sofware?
i360 Loyalty Software enables the calculation of points through the following data sources:
What distinguishes i360 Loyalty Sofware from other commercially available softwares?
i360 Loyalty Software was created on the basis of our team's 10 years of experience in running loyalty and incentive programmes.
This means that prior to being introduced to the market it underwent extensive testing which was conducted every day for more than 120 months.
It ensures information security in compliance with ISO/IEC 27001.
It responds to the real needs that are associated with running a loyalty programme (rather than those perceived by the developers).
It is completely ready for use (the programme can be activated even within 1 day).
It allows the user to fully personalise the appearance of both the frontend and the backend.
It allows the user to adjust to the specific needs of the customers in terms of existing or new functions.
It can be integrated with any web site or mobile application already owned by the customer or built for the programme by the i360 team.
It can be operated independently by the customer or by our experienced in the implementation of loyalty programmes i360 team.
It is available in Polish and English and can be translated into any other language.
It meets the criteria for the protection of personal data effective in the European Union as well as in Russia, Ukraine and Belarus.
It is integrated with the SMS and MMS delivery systems in Poland and other European countries.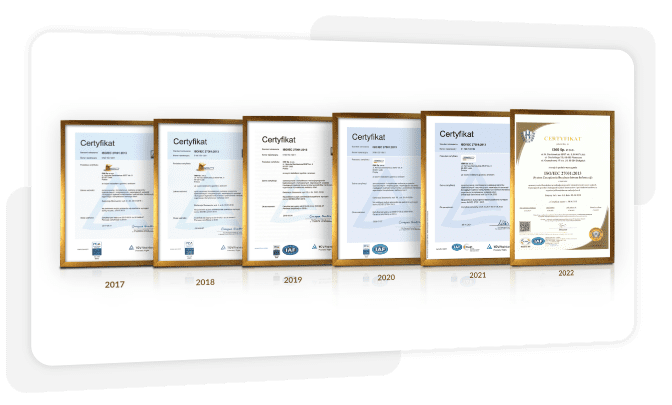 Is it safe to use i360 Loyalty Sofware?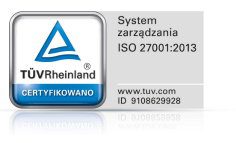 We are the only company within the industry that has been certified by TÜV RHEINLAND for compliance with the International Standard for Information Security Management System: "ISO/IEC 27001:2013 Information technology – Security techniques – Information security management systems – Requirements" At the same time, the information system on which i360 Loyalty Software is based is subject to regular audits conducted by international teams of experts representing customers currently using the i360 Loyalty Software.
In order to ensure maximum safety and convenience we offer our customers system and database hosting on our servers situated in professional hosting centres in Poland or in any country in the world.
Why should you use the i360 Loyalty Sofware to run your programme?
i360 understands the needs of customers and creates tailor-made solutions to fully deliver those needs. i360, as the creator of i360 Loyalty Software, has been a five-time leader in the integrated marketing agency ranking in the: "It has the ability to organise effective loyalty programmes" Category. Source: A study conducted by Millward Brown SMG/KRC, published in the Special Report of the Integrated Marketing Agencies (Media&Marketing Polska, 2011, 2012, 2013, 2015, 2016 – in a study published in 2015 i360 took first place along with two other entities).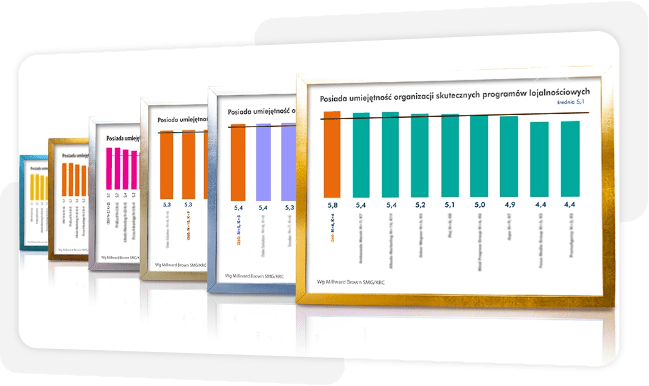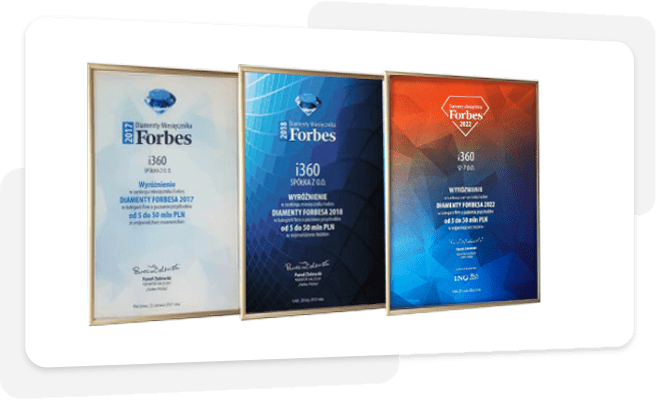 DISTINCTIONS – FORBES DIAMONDS
i360 – is the laureate of the 10th, 11th and 15th edition of the ranking prepared in cooperation with the monthly "Forbes" and the company Bisonde Polska – the most dynamically developing Polish enterprises – the so-called "Forbes Diamonds 2017", "Forbes Diamonds 2018", "Forbes Diamonds 2022".
What do our clients say about us?
I personally appreciated the perceived the workstyle and collaboration with i360 a lot thank them for all the steps we did up to today. If you are looking for a flexible, reliable, competent and honest partner, I can highly recommend engaging Tomasz Makaruk and his team at i360.


i360 has been a strong and trustable partner for Visa over this period, and working closely with them on a daily basis has been a great experience, benefiting from their knowledge and foot print on the market.


REGISTERED ADDRESS
ul. H. Sienkiewicza 85/87
lok. 8 90-057 Łódź
PERSONAL DATA PROTECTION OFFICER
Weronika Krakówka
e-mail: Send email
CUSTOMER SERVICE OFFICE
ul. Orzeszkowej 17 lok. U5
15-084 Białystok
LOGISTICS CENTER
ul. Okulickiego 7/9
05-500 Piaseczno
e-mail: Send email
CONTACT FORM
If you have a question,
contact us!
i360 Sp. z o. o. with its registered office in Łódź (postal code: 90-057), at 85/87 lok 8 Henryka Sienkiewicza St., registered with the Register of Businesses by the Regional Court for the Capital City of Łódź-Śródmieście in Łódź, XX Commercial Department of the National Court Register under KRS number: 0000339847, REGON (statistical No.) 142057582, NIP (VAT No.): 701 020 61 78, share capital: PLN 489,375.00, paid in full.
© 2022 i360.com.pl / All Rights Reserved